In 1989, established Austrian designers Robert Hüttmann, Rudi Himmelfreundpointner and Gerhard Lahner felt the call for change in their creative lives and the eyewear industry. They created the ROBERT RÜDGER brand – the first brand of eyewear frames made completely in Austria. At the time, what they did was nothing short of disruptive, particularly for the German, Swiss and Dutch markets.
Despite their vast difference in design aesthetics, eyeglass brands Coblens, Ray-Ban, Carrera and Robert Rüdger share the same secret to success: to be an original, you have to create your own path. You have to be real; you have to be you. That vision transformed Robert Rüdger into a contemporary legend.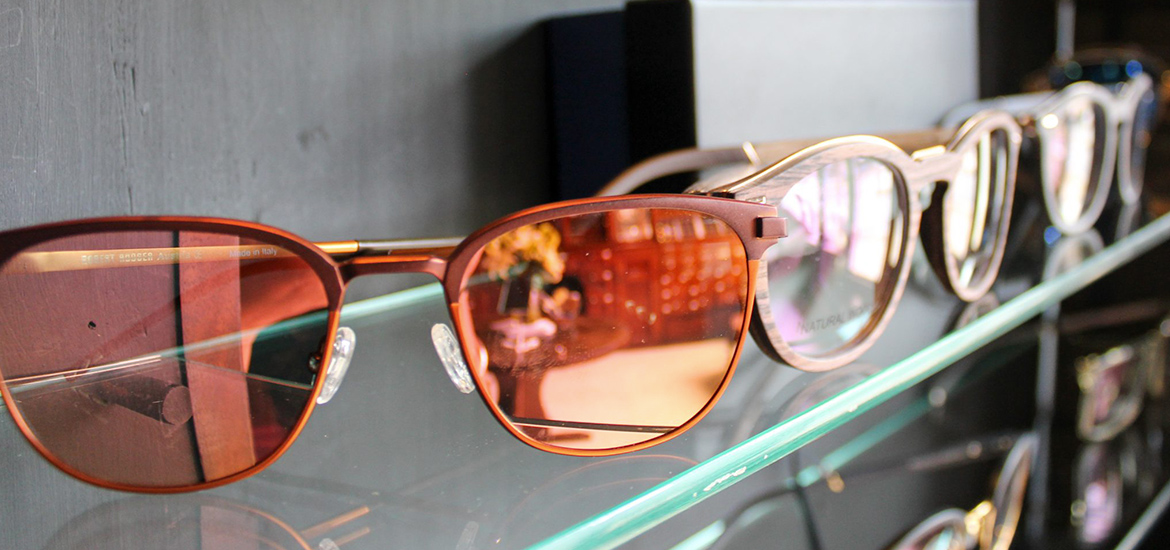 The brand was taken over by Rudi Himmelfreundpointner in 2004 and re-launched in 2015 with renowned Italian eyewear manufacturer Area98 and its art director and marketing manager, Elisio Tessaro. Heritage and innovation are at the heart of the Robert Rüdger story today as much as they were when it was founded, and we see this clearly with the 2016 collection's warm tones and clean lines which give a timeless and lasting impression.
Robert Rüdger always sober frames come in variances accents, keyhole bridges constructed with wood temples and a horn frame front. Intellectual meets vintage in the limited edition Robert Rüdger sunglasses. While other frames are crafted in round horn rims and joined by titanium temples and spring bridge, which results in a style that embodies bohemian sophistication.
Robert Rüdger's masterful use of raw materials like horn, wood, titanium, and, for the first time ever, carbon fiber, serve as a fine complement to the classic, yet modern and confident man whom the brand attracts.

The Robert Rüdger Mens eyewear collection is available in the USA through Poets Eyewear in Miami, Florida for information on where to purchase use the form below or for retailer inquires you can reach out to us here.