Having convinced himself in the universality of his talent once, Salvador Dali made the whole world to believe in it. As a jewelry designer, he created a luxurious collection of 37 items with a unique surreal charm.

It's certainly eye-catching – but it's price might bring a tear to your eye. This three-inch long piece of jewelry in the shape of a human eye, designed by surrealist artist Salvador Dali, was last sold for  for 372,500 USD.
Salvador Dalí, Carlos Alemany «The Eye of Time», 1949, platinum, diamonds, ruby, enamel, clock with Movado 50SP mechanism.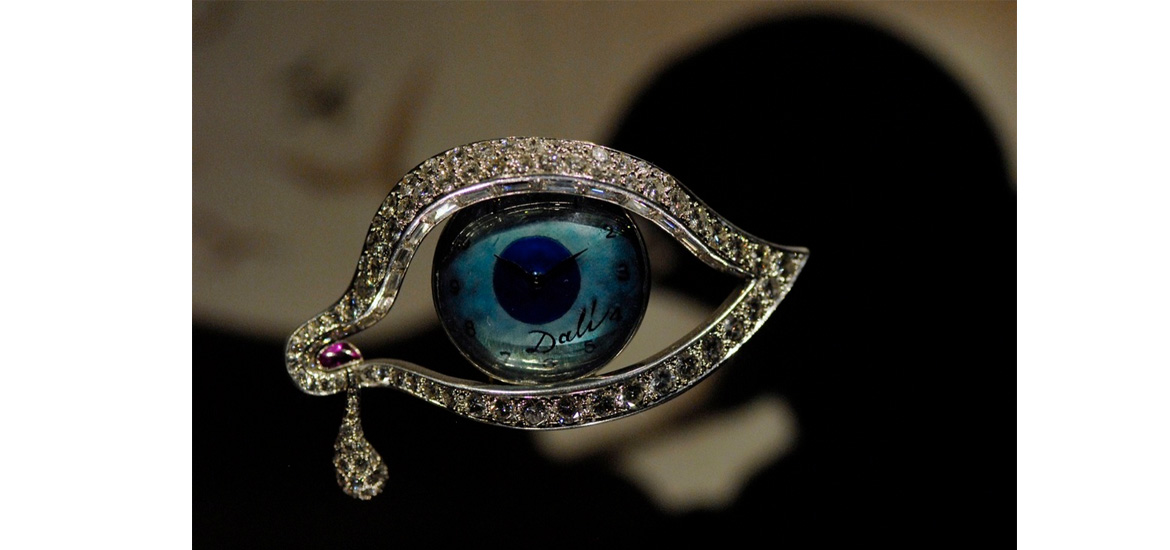 Some of the jewelry fantasies of Salvador Dali have become iconic works in the art of XX century. The artist's favorite pieces were «The Elephant of Space (1961), «The Eye of Time» (1949) with a tear in the corner, an exciting and sensual «Ruby Lips» (1949) and a pulsing «The Royal Heart» (1953).
Throughout the 1950s, Dalí dreamed up ever more intricate and fantastical designs, besides his work was no longer included in Surrealist shows, as they had expelled him from their movement. Dali had instead begun to style himself as an artist in the tradition of the Renaissance masters:
«Paladin of a new Renaissance, I too refuse to be confined. My art encompasses physics, mathematics, architecture, nuclear science — the psycho-nuclear, the mystico-nuclear — and jewelry — not paint alone.» In Renaissance times the great masters did not confine themselves to a single means of expression. «The genius of Leonardo da Vinci goes far beyond painting. His scientific spirit comprehended the possibility of miracles in the depths of the sea and in the air, which today have become a reality. Benvenuto Cellini, Botticelli and da Luca treated gemstones for jewelry, creating extraordinary beauty ornamental cups and bowls, decorated with stones».
The Robert Rüdger Mens eyewear collection is available in the USA through Poets Eyewear in Miami, Florida for information on where to purchase use the form below or for retailer inquires you can reach out to us here.