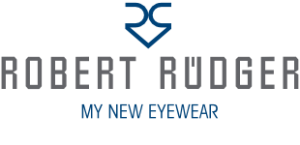 ---
Robert Rüdger eye frames for men. Sober, elegant and personality-rich collection of prescription frames. .
Colors in 3 variations
---
Fine materials such as wood, horn and titanium are moulded into classic shapes. Sophisticated details and exclusive workmanship emphasize confidence highlighting charm and charisma.
---
For additional information on the Robert Rüdger eye frame collection
call 877-341-0030.
---
All original Robert Rüdger eyewear packaging and materials are included with your order.
---
An Eyewear line for the remarkable man who is a CUT ABOVE THE REST…


The well-known Austrian brand returns to the international scene with an elegant and personality-rich collection of eyewear for men. Fine materials such as wood, horn and titanium are molded into classic shapes paired with keenly unique austere colors. The frames' sophisticated details and superlative workmanship emphasize the confident appeal of the man who wears them, highlighting his class and sophistication. For the modern man that appreciates art, admires architecture and modestly understands the allure of his charm and charisma. He doesn't try, he just is. The Robert Rudger man
IS ALWAYS, A CUT ABOVE THE REST. HE'S WORTH IT AND HE DESERVES IT, ROBERT RUDGER