Embellished Design – Cocosong
Eyewear trends for 2018 are making a huge statement when it comes to design. Bland glasses that allow you to melt into the crowd are a thing of the past. Embellished eyewear was seen on the SS17 runways. This trend makes a bold departure from the past. These trends are also taking inspiration from iconic moments with updated uniquee-style frames. One of these eyewear trends will bring a whole new look to your style, without blowing your budget on a whole new wardrobe for winter.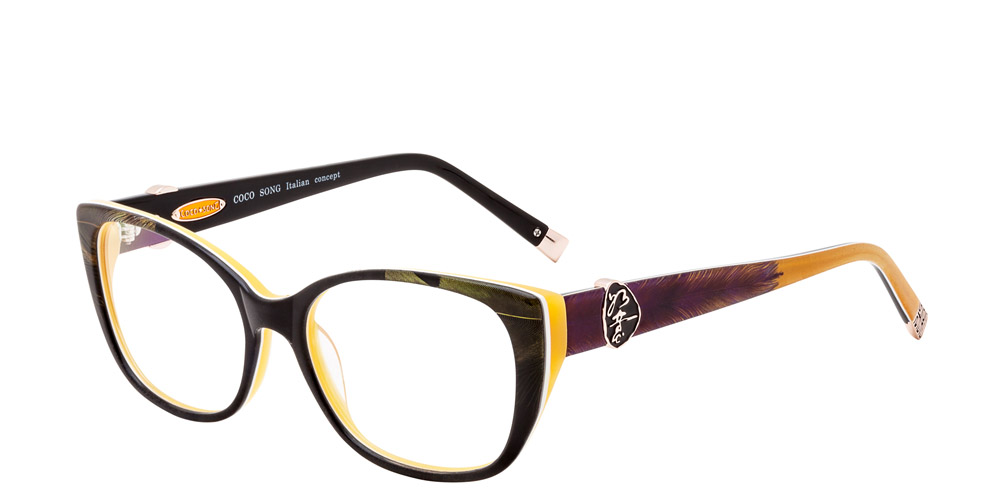 Embellished eyewear is having a moment in the spotlight. Check out DOUBLE TROUBLE blend materials such as leaves, silk and feathers to bring luxurious texture and color to our acetate eyeglasses, incorporating oriental symbols into a jeweled frame. These feathered frames seen in Europe's runway show. This fun and sassy style works for women of all ages due to its timeless appeal and kitschy attitude. All you need is to add a headscarf and oversized earrings for an even wilder look. Cocosong's style is eclectic and mysterious- perfect for the girl who likes to keep people guessing.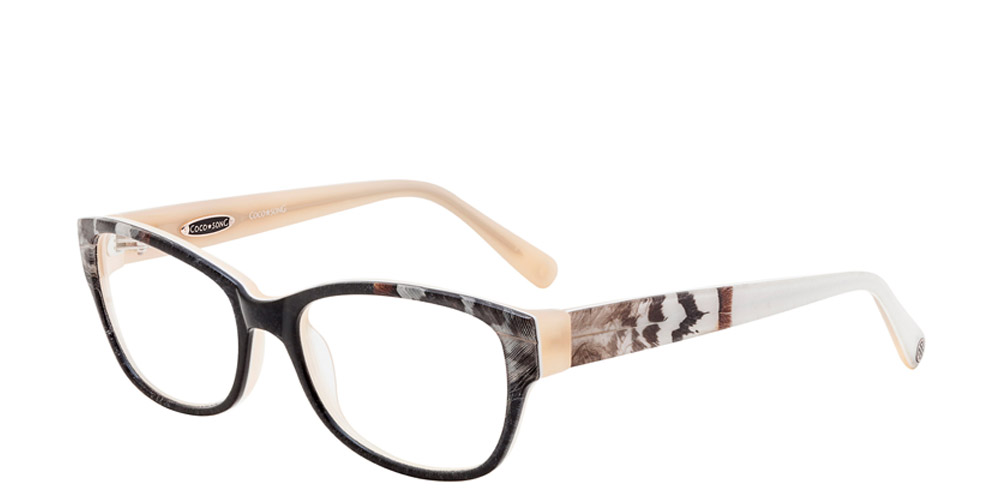 FOR TEA seen here are a little more avant-garde than your usual embellished eyewear due to the owl like design within the frames and sides. Perfect for the night owl. Cocosong eyewear are the perfect inspiration for finding a style you want to rock in real life.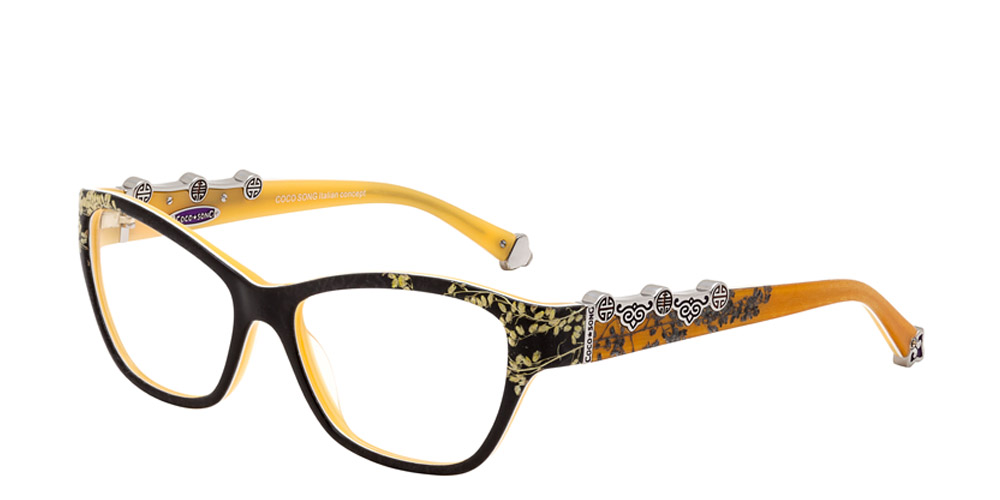 If you want a more outlandish pair of eyewear, then Cocosong's FUNKY BLUE style is perfect. This pair is unique without being too ostentatious. Frames in interesting shapes like these add variety but remain classic due to their colorr. The gold oriental symbol work adds a feel of understated luxury to the design. Working women wanting to update their winter wardrobe may find this pair an appealing option and perfect for finishing off a neat blazer.
The Coco Song  eyewear collection are available in the USA through Poets Eyewear along with the Mens eyewear collection Robert Rüdger. For information on where to purchase use the form below or for retailer inquires you can reach out to us here.