Interview: Elisio Tessaro, Art Director of the eyewear brands  Coco Song, La Matta, Robert Rüdger.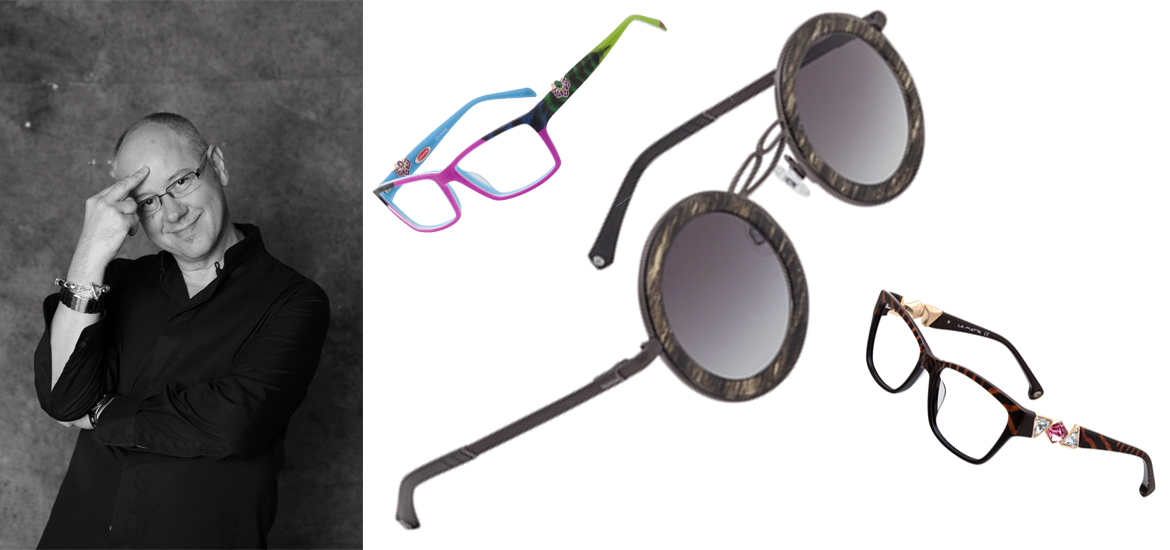 –   How did it all start for you?
My passion for art & photography began at a young age. By the time I reached 17, I started traveling the world by attending courses and workshops. In the early 90s I started working in the eye frame business. In 1993 I opened a small company where I drew glasses for some bigger companies in the sector seeking original models. But the turning point for me was in 2000, when thanks to an encounter with Sylvia Paasch Oberstein, currently the head of our US office; I took her advice and started to focus on color, drawing glasses that had no connection with current eyewear trends. The color element strongly characterized my first two eyewear lines: LaMatta and Kaos; two brands that identify with the personality of Area98. But the third eye frame brand Coco Song is what characterizes us. A few years after the launch of La Matta and Kaos I started traveling to the East, and I was overwhelmed by the charm of their culture where the inspiration for Coco Song was born "the most beautiful frame in the world".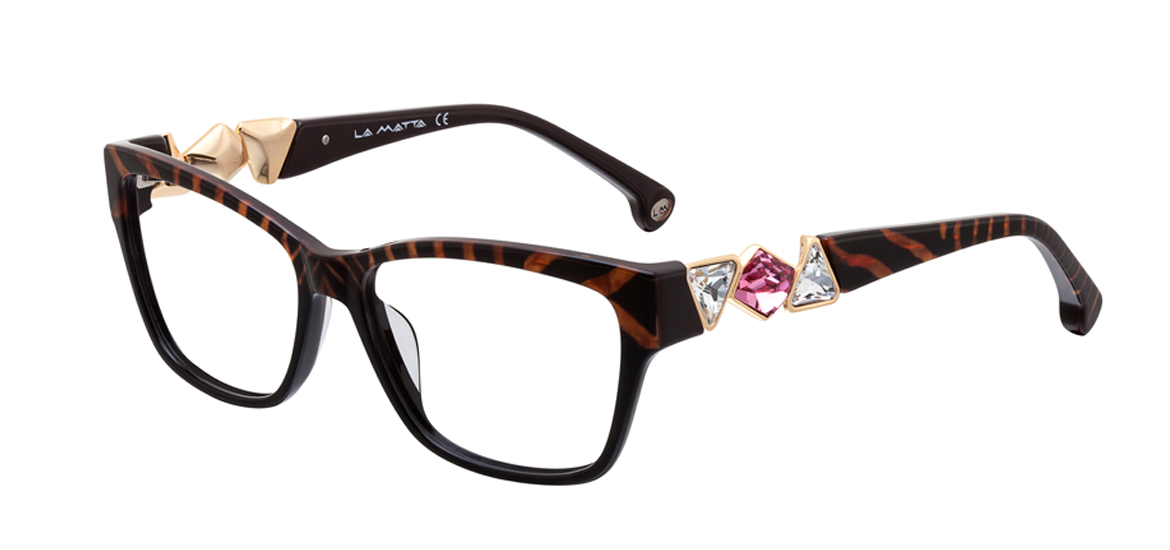 –   Tell us more about the eye frame collections
All collections of Area98 have their own personality and appeal to a specific target. This allows us to avoid overlapping between a brands. We started looking at the market and what we believed to be missing and to meet the demands of an increasingly diverse audience. La Matta is eclectic and disruptive. Extremely feminine with bold personality. The collection is distinguished by the use of exclusive acetates, animal pattern and details visible on the temples, such as acetate gems, metal inserts, Swarovski elements.
The Coco Song eyewear line consist of unique pieces, made of silk, feathers, dried leaves and flowers applied within the acetate layers, semiprecious stones include turquoise, malachite, lapis lazuli, tiger eye – with metal decorations that recall the eastern symbolism add value to this collection that unites East and West.
The alter ego of Coco Song is Robert Rüdger mens eyewear that made from exclusive materials such as horn, wood, titanium, carbon. The Robert Rüdger collection is more sober with classic lines – round, square and a touch 'retro' – mindful of the modern man with soft colors. Much research went into the collection for Robert Rüdger including processing of materials use.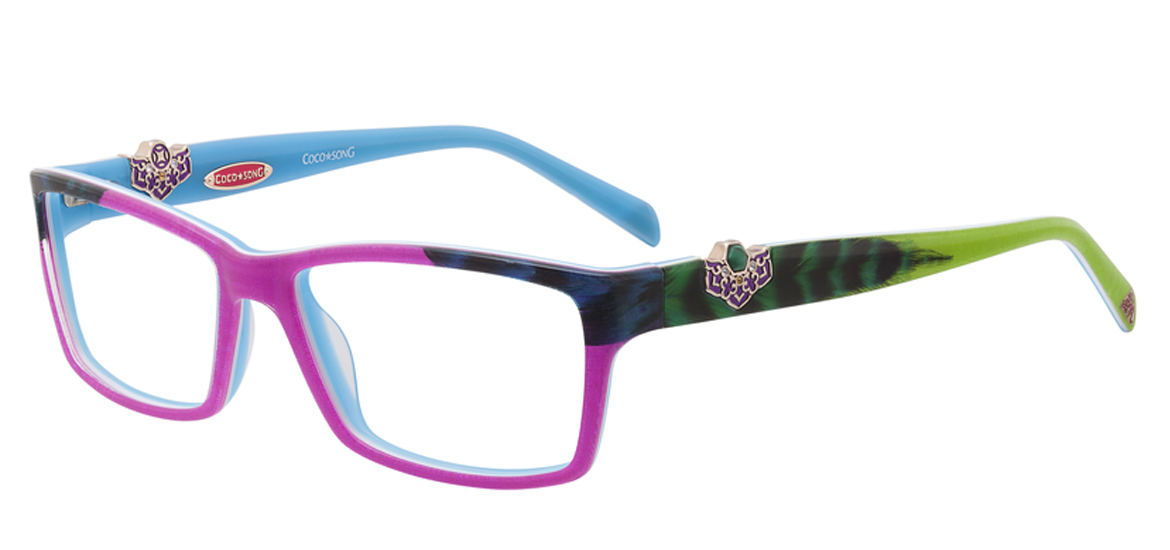 –   Looking at the Eye wear lines, how would you describe each in one word?
LA MATTA: Sensual
COCO SONG: Mysterious
ROBERT RÜDGER : Modern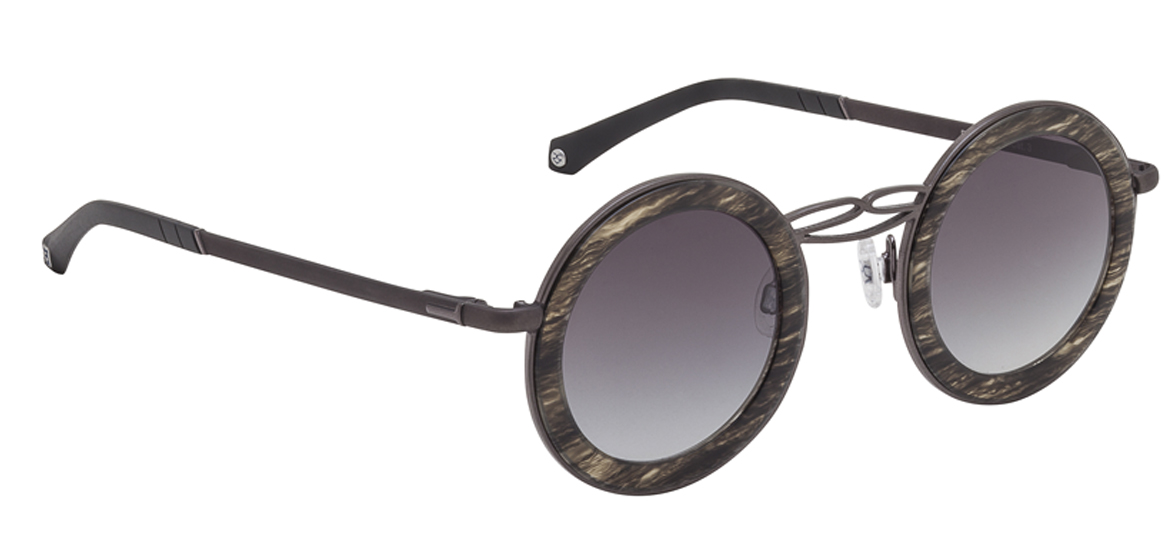 –   What markets do you serve? And what you want to achieve in the future?
Our collections are sold 'all over the world, some directly, others through distributors. Our main market is the German-speaking countries – Germany, Austria, Switzerland. An important market for us is the United States, where we opened an office in Miami where we wish to expand.
–   Area98 is well know for its research and materials used, how did the idea of using silk, flowers, feathers come about?
The choice was quite natural for the Coco Song eye wear collection. I wanted to emphasize the use of these materials that required high technical expertise in their design and manufacture. Hence the Coco Song eyewear frame, unique pieces made by hand, inimitable in design.
–   From where do you draw inspiration?
 Watching my surroundings. I don't have a specific source because my collections do not follow fashion trends, but they are a semblance of my passions: the color art, in all its forms. I spend several months a year in the East especially Hong Kong because the symbolism of Asian culture are extremely inspiring. But at the same time I love the reality of matter. I enjoy working with different materials and experiment with combinations which i believe are reflected in my eye frame designs.
–   So what's on the horizon for Area 98?
Last year we added Robert Rüdger the mens eye wear line to our brand portfolio which I believe balances the collections. However we are focused to expand the international distribution of the brand.
Both the Coco Song and La Matta eyewear collection are available in the USA through Poets Eyewear along with the Mens eyewear collection Robert Rüdger. Ror information on where to purchase use the form below or for retailer inquires you can reach out to us here.