The Coco Song eyewear collection is rich in traditional Eastern iconographic elements; introduces 3 new eye frames in its collection Clean Thing, Travel Mind & Hard Speaker.
The Coco Song eyewear collection has its design rooted in the Orient for both the wearers luck prosperity and longevity. Coco Song eyewear frames embrace lucky symbols within the design of the frame for one of a kind eyewear frames with an eye to auspicious good fortune and prosperity for its wearer.
Five-fold Happiness uncovers important values and concepts which are vital to understanding Chinese culture and contexts and Coco Song eyewear frames express this through the handmade ornamental eyewear pieces realized with mastery and passion.
The longevity lock has been embedded to the the temple of 'Hard Speaker', shown below which is also known as the "Baijiabao lock", which a baby wears on its hand or neck, to express people's good wishes that the lock will bring health and good luck to the child.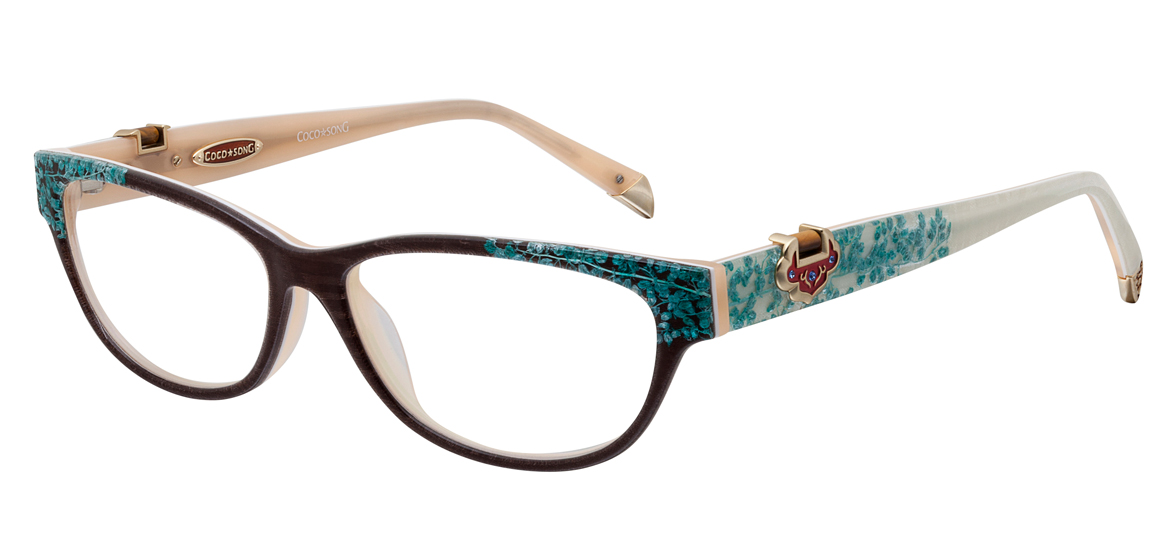 While, in model 'Travel Mind', Chinese dragons are used to symbolize potent and auspicious powers, particularly control over water, rainfall, typhoons, and floods. The dragon is also a symbol of power, strength, and good luck for people who are worthy of it. From the Han dynasty onward, it became a potent emblem of imperial power and subsequently marked the birth of a great man or dynasty.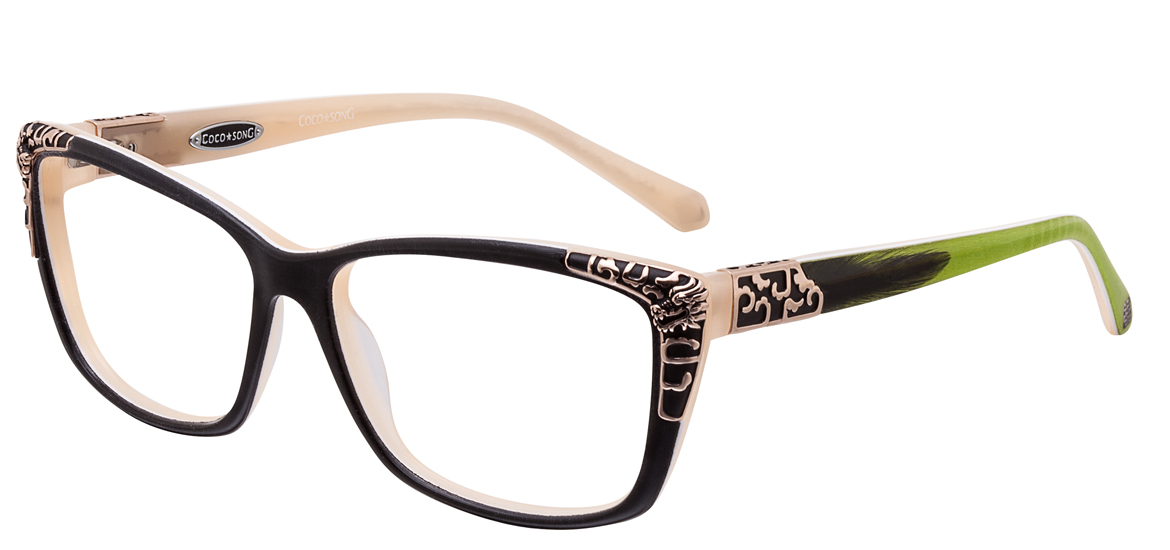 In 'Clean Thing' two elements are combined together: the peony and clouds. Chinese flower symbols represent the natural nectar that brings growth, fulfillment and new, prosperous beginnings into our lives. The esteemed Peony
on the frames temple is one of the most exquisite flowers, a symbol for nobility and value. The peony became popular in the imperial palaces during the Sui and Tang dynasties, and earned the title of the "king of flowers." A symbol of spring, it is also used as a metaphor for female beauty and reproduction. Pictured in full bloom, the peony symbolizes peace.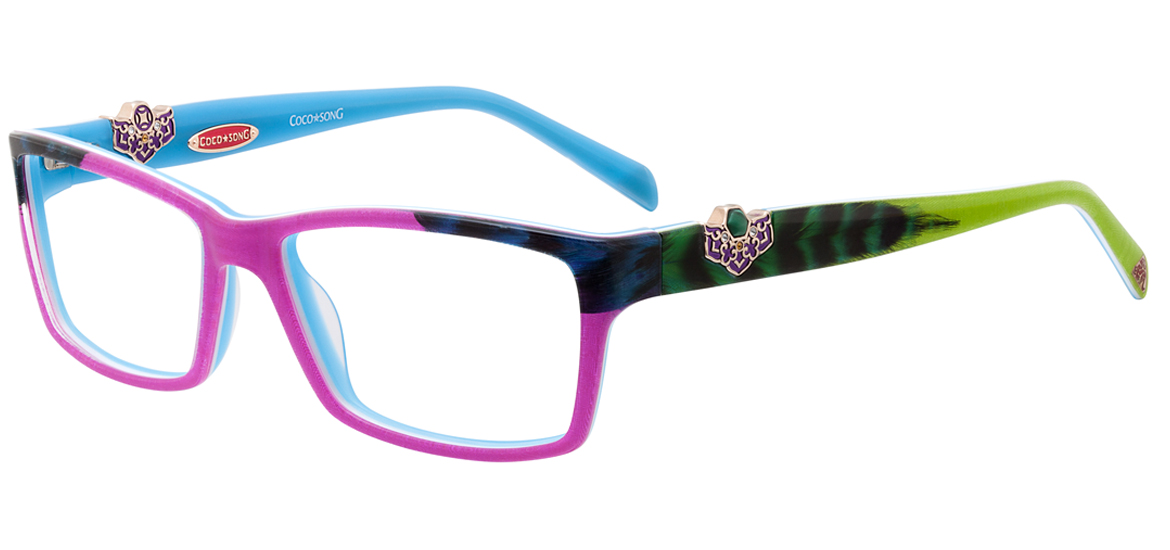 While the clouds Clouds, sometimes referred to as "auspicious clouds" (xiangyun 祥云), represent the heavens and also "good luck" because the Chinese word for cloud (yun 云) is pronounced the same as yun (运) meaning "luck" or "fortune".
Clouds are repeated within the eye frame to symbolize never-ending fortune.
The Coco Song eyewear collection is available in the USA through Poets Eyewear in Miami, Florida for information on where to purchase use the form below or for retailer inquires you can reach out to us here.